Social media isn't just for the kids, it has the power to not only market your services but to connect with your customers and grow your brand like never before. While posting cat videos may seem easy, if you want to get the right message in front of the right people for maximum return, you have to bring in the experts.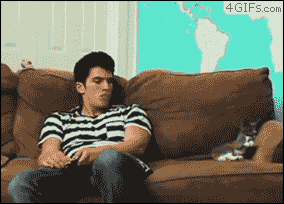 Here are just a few of the reasons why you need to be outsourcing your social media.
It saves you valuable time and resources
The more time you invest in your social media, the higher your ROI will be. While the formula may seem quite simple, it's not. With so many social platforms and applications popping up (and trying to compete with each other) keeping on top of the most effective mediums and how to excel in them can be frustrating. Welcome to the life of a Social Media Manager (SMM)! Fortunately, we live and breathe this stuff so we spend as much time learning new algorithms and updates as we do gaining visibility for our clients.
Finding spare yet essential hours to dedicate to your social media accounts removes your key people from focusing on what they're hired to do. When you outsource your social media, you not only access the experts but free up crucial hours to concentrate on running the business.
To really gain the trust of your customers, lengthy community management is required. While liking and responding to comments may seem like a simple task, if your campaigns are getting the engagement you hope for, community management could be in the region of two to three hours per day – who has time for that?!
When you calculate how much your time is worth with the hours required to run successful social accounts, outsourcing your social media is a great ROI.
You get the right message in front of the right people
Posting for the sake of posting is about as effective as a billboard in a basement. Yes, outsourcing your SMM may mean that the agency is not immersed in the daily operations of your business but we are immersed in your end goal and we have succeeded in helping many clients get there.
A good SMM will get to understand your company, your brand and more importantly, your pain points. While a thorough understanding of your brand and customers are imperative to your social success, fresh and objective eyeballs often add far more creativity to campaigns. If you already have an in-house team of marketers – that's great!
Let them do the marketing and outsource your technical SMM to complement their ideas.
Staying at the top of your game on social is highly intense and competitive. Throwing a dart in the dark will lead to little success and will be expensive and time-consuming in the long run. SMM's will create and execute strategies to make sure you are saying what you need to say on the optimal platforms at the most effective times.
Offer unparalleled expertise
In-house employees may live and breathe your business but an expert SMM would have their finger on the pulse of every trend across multiple industries, to know the ideal execution of your campaign or social presence.
We all know how to tweet or gram but do you really know how to target your campaigns to maximise success and generate leads? You could spend months to upskill yourself (and continue to) or you could outsource your social media to somebody who knows exactly what they're doing.
SMM's can work with your business (if you want to be involved) and bring your ideas to fruition. A good SMM however, will always have a strategy in place to reach your social goals. This will be based on knowledge of your industry, tried and tested methods and social media trends. The strategy is regularly reviewed alongside the analytics and tweaked to ensure your goals are being achieved.
SMM's are happy to work internal ideas into the strategy but this should be discussed beforehand. The best results are always achieved when the experts are left to execute their strategy without surprise posting from internal staff.
It saves you money
Adding to the monthly budget may not seem like the best way to scale a business but social media has cemented itself as a marketing channel in its own right. Outsourcing SMM guarantees a professional service with negotiable terms and removes the risk of a poor hire if kept in-house.
So how do you see social media fitting into your marketing strategy in 2019? Your ideal mix of marketing expertise may be both in-house and outsourced to an agency or freelancer. Either way, leave your key staff to do what they do best and call in the experts to excel you to where you need to be in this competitive market.